Grade: Easy. The Tissington Trail splits from the High Peak Trail just to the south of the Parsley Hay Visitor Centre, where there are refreshments, cycle hire, and car parking.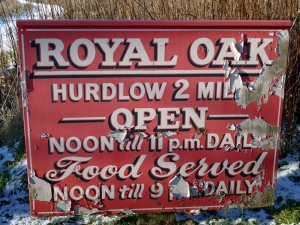 From Parsley Hay, the trail runs south towards Ashbourne, it is 13 miles in length along the route of the old Ashbourne to Buxton railway line. The trail is flat, with a gradual slope downwards from north to south. The surface is a sandy/crushed stone finish.
There are not as many features per mile to see on this trail as there are on the more popular Monsal Trail, or even the Manifold Trail, but it is never dull, with expansive Peak Districts vistas to experience. This openess does mean it is exposed to the wind in many parts, I once got blown off my bike sideways by a sudden gust of wind, on a section of the trail to the south of Hartington Station.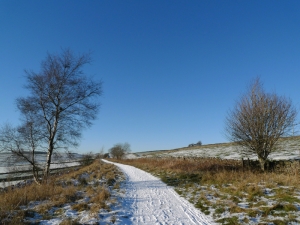 If you do pass by Tissington Village on the trail, a detour to see the village is highly recommended, it is one of the gems of the Peak District, with its quaint shops and tea room, Tissington Hall, and St Mary's Church with its imposing Norman tower.
At the southern end of the trail at Ashbourne, there is a cycle hire centre with refreshments, there is also car parking here and it is also very close to Ashbourne Town Centre for further facilities. Click here to see a photo gallery featuring photos from the Tissington Trail. For more information click here to see the Peak District website.
The Peak District White Peak Trails and Cycle routes leaflet is also a useful resource, with a map included for the trail, click here to view.